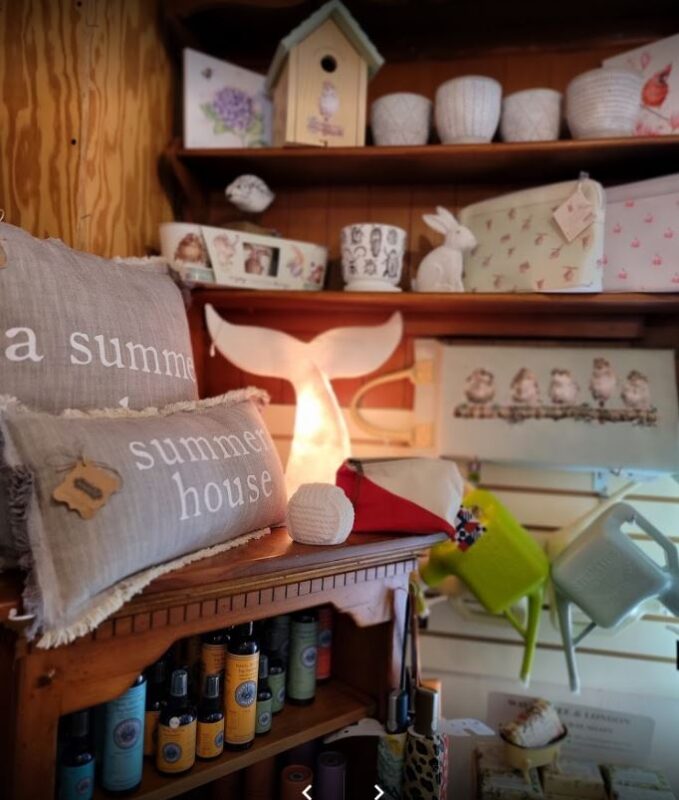 So much more than a penny candy store!
FROM FIRST GRADERS TO FIRST LADIES – WE HAVE SOMETHING FOR EVERYONE!
As a beloved piece of Centerville and Cape Cod, generations of families are still visiting the 1856 Country Store for the old time delights, but we are so much more than a penny candy store!  We have had many visitors over the years from First Ladies to First Graders! We are open year-round and offer a little something for everyone. Have a seat on one of the porch benches out front … Republicans or Democrats, whichever is your preference. Our Best Sellers: True Bayberry Candles; Sailor's Rope Bracelet; Jams, Jellies & Relishes; Cape Shore Soaps & Home Fragrances; Old Fashioned Toys!
What's TRENDING
Nice words from customers
The best candy, birthday gifts, and beautiful items for your home. They gift wrap so it's the perfect place to shop for a gift. We go all the time just to grab candy as well, though. It's a whole family/fun/making memories/good feelings/nostalgia feeling experience. We ❤️ 1856 Country Store
One of my favorite Cape Cod stops for a treasure in gifts, souvenirs and hard candy. Great place for the whole family for fun items and great memories. Every shelf is filled with gems and hard-to-find gifts. When you walk in through the doors you step back in time when things were high in value and memorable.
Just walking through the doors brings a smile to your face. I've been coming here for over 40 years. The country store has everything! Bring home some memories of Cape Cod. Maybe it's a towel with Centerville written on it. Maybe it's a pair of reading glasses you found you liked. Maybe you want to get yourself some "penny candy".